Mobile device charging stations are available on every floor of Mong Man Wai Library. Each station is equipped with the following accessories:
Qi compatible wireless charging pad x 1
Apple MFi Lightning cable x 2
Micro USB cable x 2
USB Type C cable x 2
Users should take care of their mobile devices. The Library is not responsible for damage or loss of personal belongings left at the charging stations.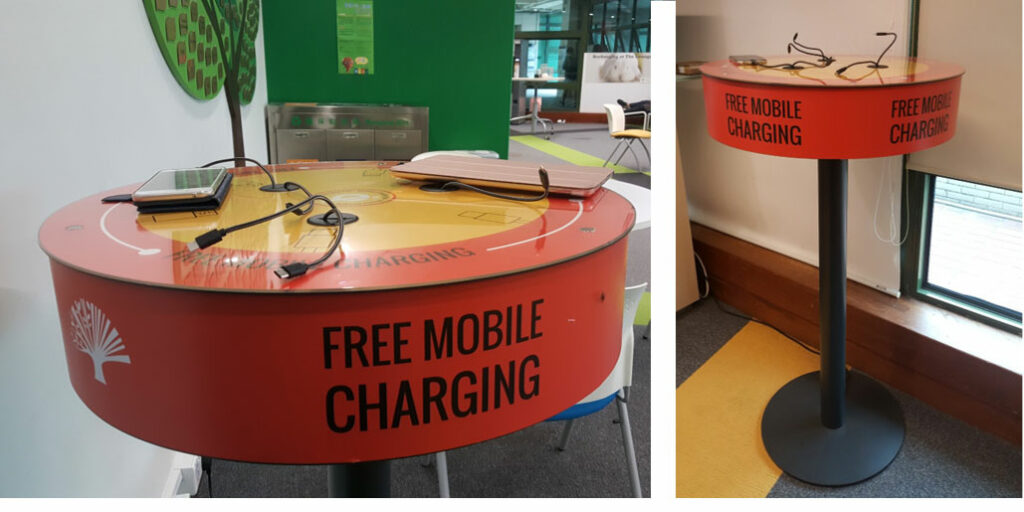 In addition, USB charging cables are also available for loan at the Circulation Counter of Mong Man Wai Library.
1 meter length
Plugs into USB 2.0 port to charge portable devices
Compatible with device which charges via Lightning / Micro / Type C Cable