Q41. Aiming to be more environmentally friendly and to shorten transaction time at library counters, the Library has stopped stamping due dates on loan items since 18 August 2014 (except for loans shorter than one day). Have you ever borrowed anything from the Library before August 2014 when we were still stamping due dates?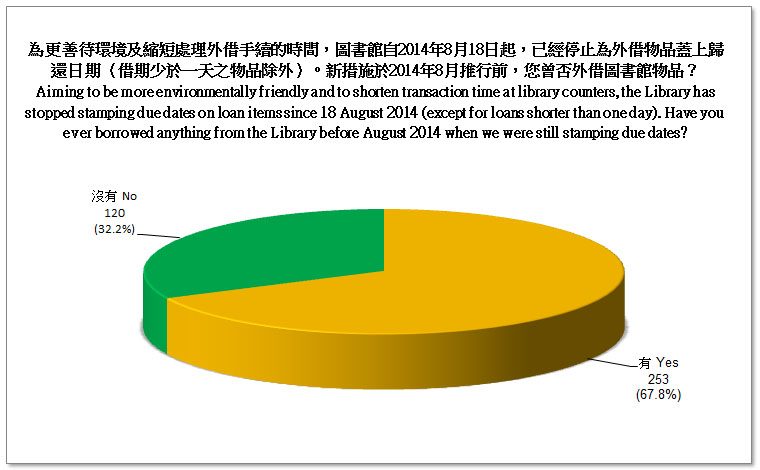 Q42. For those who answered "yes" to the previous question, how do you find the new practice?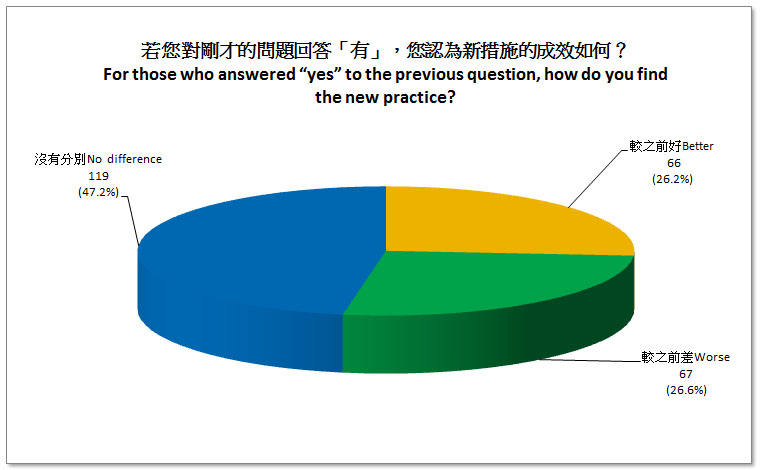 Q43. Should the Library continue the current practice not to stamp due dates on loan items?