Your Views About The Library Overall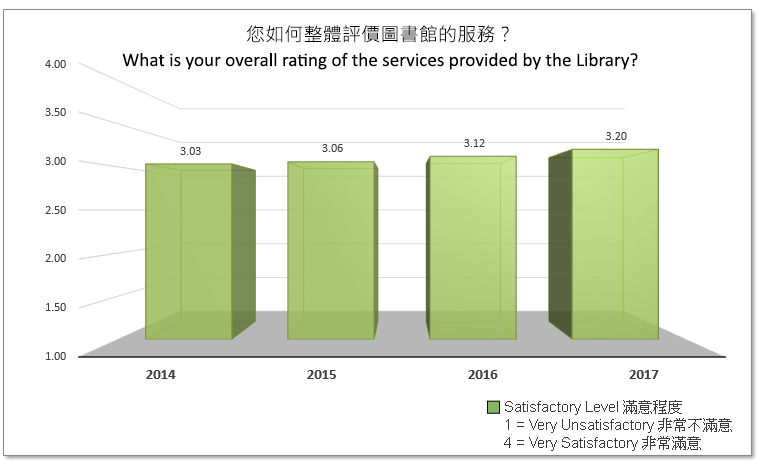 Aggregated Mean Satisfaction by Categories 2015-2017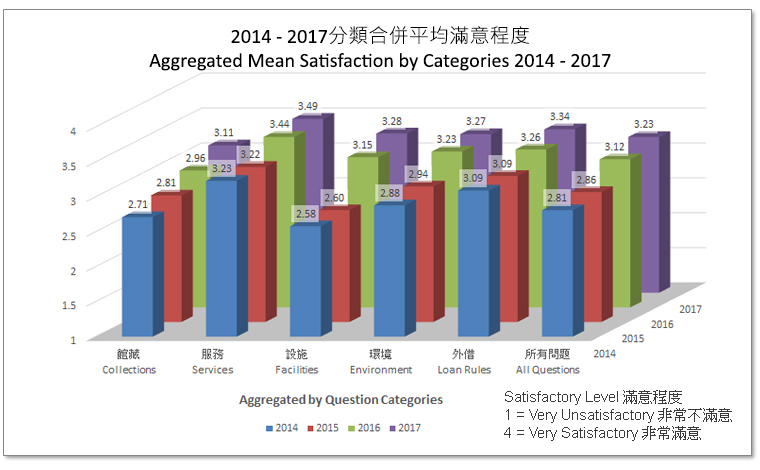 Categories of Respondents (Total Number of Respondents: 349)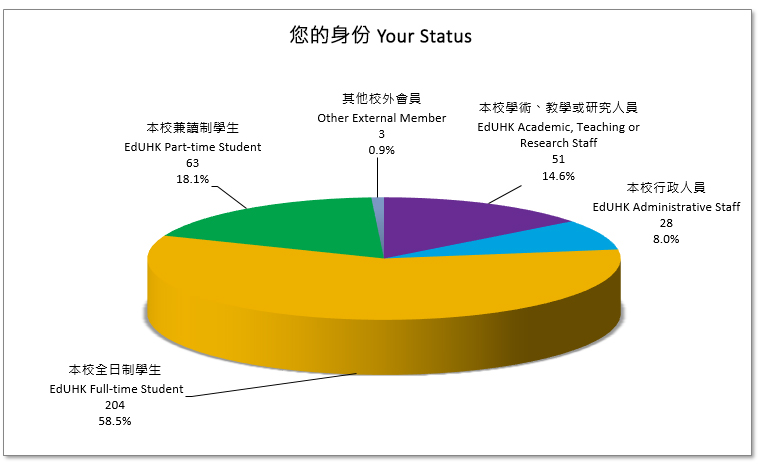 Staff – Department / Centre / Unit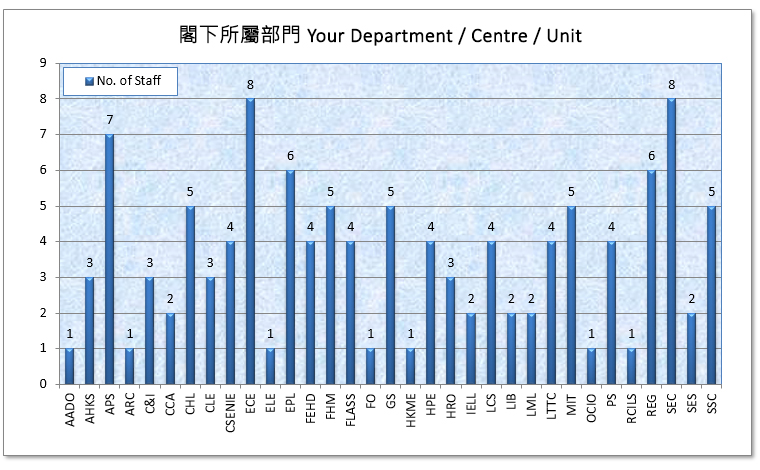 Students – Programme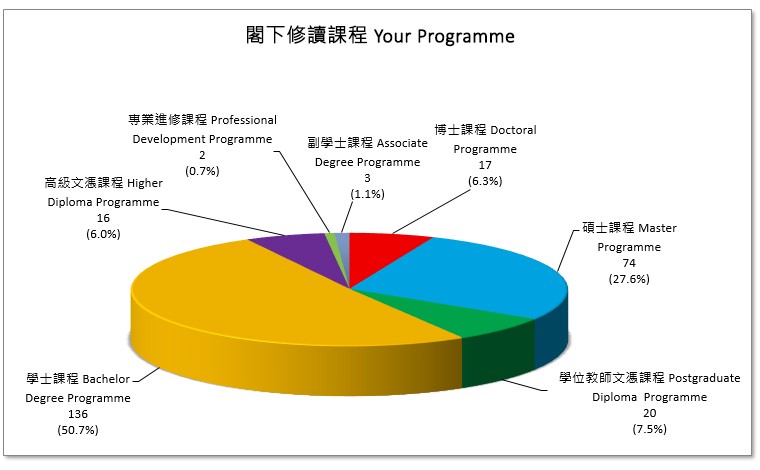 Students – Year of Study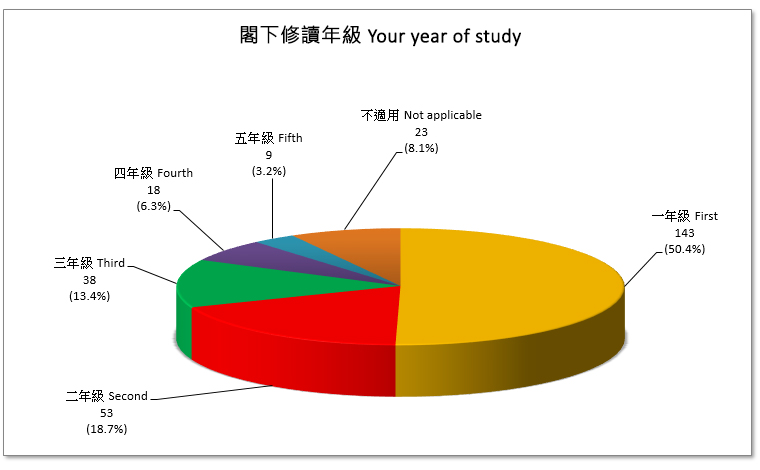 Where do you use library services mainly?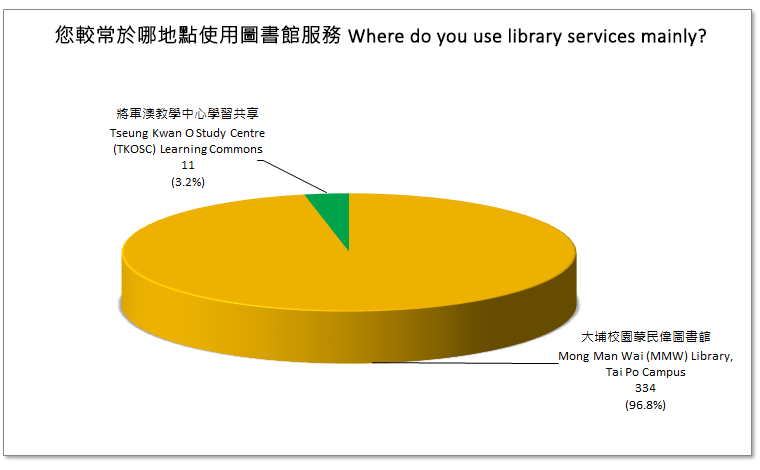 On average, how often do you physically visit the MMW Library or TKOSC Learning Commons?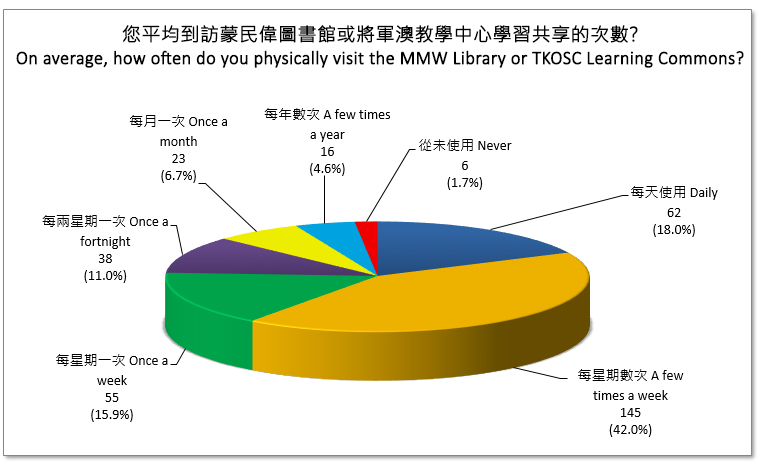 How often do you access the online library services from remote locations such as office, home or hostel?
How often are you required to be on campus or go to TKOSC (e.g. to attend classes)?